Ferrite Testing
---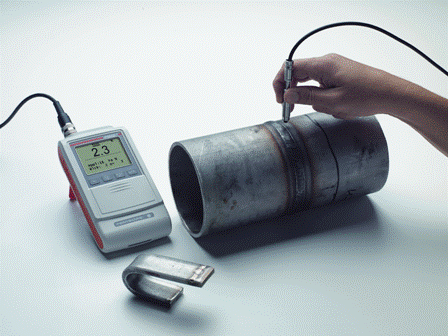 Ferrite testing, although seen by some as very basic, can often give indications that would perhaps only be found once something has gone wrong. Should ferrite levels drop below certain percentage levels, this can subsequently show that incorrect heat treatment has been applied to the product or the presence of third phases in the material which can be detrimental to the in-service life.
Kaizen NDT & Engineering Services uses methods that ensure obtained ferrite readings are correct and are truly relative to the samples under test. We can also test certain authentic weld metals for "deposited" ferrite content.

At Kaizen NDT & Engineering Services, we use only the latest ferrite testing equipment available coupled with highly trained specialists conducting the tests. This will assure you that you are obtaining the most accurate information possible for your non-destructive testing (NDT) needs.