Positive Material Identification (PMI)
---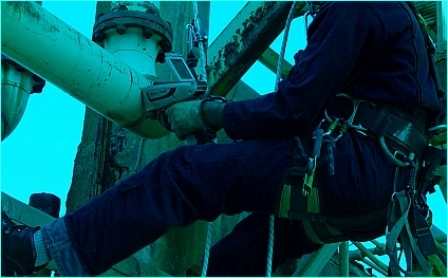 Positive material identification (PMI) enables a component's material grade or chemical composition to be determined. PMI is one of the more specialized non-destructive testing (NDT) methods of which Kaizen NDT & Engineering Services readily undertakes. With the usage of positive material identification the alloy composition of materials can easily be determined. If a material certificate is missing or it is just not clear what the composition of a material is, the use of positive material identification offers the solution.
PMI is particularly used for high quality metals like stainless steel and high-alloy metals. While engineers push the boundaries of material capacities to their outer limitations in their designs, assurance that the proper material is being used becomes ever the more critical.
To provide you that assurance Kaizen NDT & Engineering Services employs the latest high-tech equipment matched up with highly competent and trained technicians.